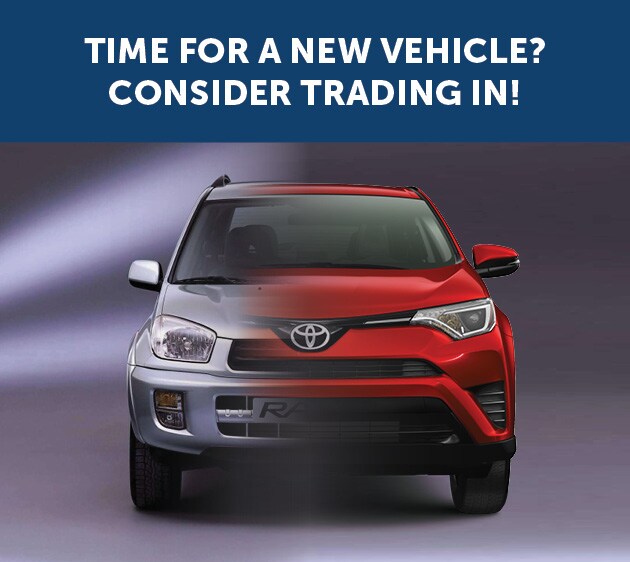 Sell Us Your Vehicle
Not only do we offer the largest selection of Toyota vehicles in the area, we also buy your vehicles. We welcome all makes and models, so bring your vehicle to us!
How It Works
Our dealership has expert appraisers on-site to make the appraisal quick and easy. Complete a simple information sheet, test drive one of our new Toyota vehicles, and our in-house appraiser will inspect your vehicle based on your vehicle's model, vehicle condition, vehicle history and current mileage. That's it!
Competitive Pricing & Open Policy
You will be provided a fair price for your vehicle based on assessed market value. To make sure you feel comfortable with the process, our Product Advisor will show you the calculations of how we arrived at the price! At the same time, we will provide you with pricing on a brand new Toyota with rebates and incentives. You'll have all the information you need to carefully consider.